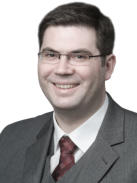 •
NEGOTIATION TRAINING
•
NEGOTIATION COMPETITION
•
COACHING
•
CONSULTING
•
PREPARATION
•
DEBRIEFING
•
SPEECHES
•
TRAIN-THE-TRAINER
•
NEGOTIATION TYPOLOGY
•
GHOST NEGOTIATION
•
MEDIATION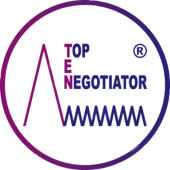 Dr. Rasmus Tenbergen, MPA (Harvard)
Negotiation competitions in 14
countries …
Read more in German ...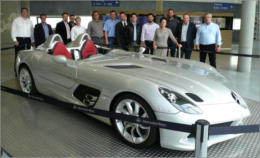 Harvard-Principle: Principled Nego-
tiation and the Negotiator's Dilemma:
Is the "Harvard-approach" too soft?
Read more ...
What does it mean?
Read more ...

Edward A. Parson
Associate Professor of
Public Policy Harvard
University
"I wish to confirm that Mr. Rasmus
Tenbergen was a student in my
course, "Negotiation Analysis", at the
Kennedy School of Government,
Harvard University, in the fall of 1997.
Mr. Tenbergen received the highest
score in the class on scored
negotiation exercises, a measure of
his practical success in the
negotiations."

We offer the following services:
Top-Ten-Negotiator is an international
brand. More than 50% of our events
are conducted in English.
At the moment, the English part of
the website is under construction.
The following elements are available
for a first impression:
•
Essay on Negotiation
•
Essay on Mediation
•
Note
•
Information on the
Trainer




"The negotiation training by
Dr. Tenbergen is already well known
in all important fleet sales markets in
our Overseas Region and the seats in
his training courses are booked out
quickly. We receive always a very
positive feedback by all training
participants - the comment of the
sales manager of one of our key
markets in the Middle East region is
more than remarkable, as
negotiation skills in this region are
the key success factor in their
business culture -…best training ever
in more than 20 years experience in
the automotive industry…"
Paul-Christian Otto
Mercedes-Benz Cars Region
Overseas Business Development
Fleet Sales
"Negotiation Competition is an
effective instrument to measure not
only the success of negotiation but
also to show how the negotiation
skills can be improved continuously.
It builds group dynamics, the
related motivation and can be done
with lots of fun".
Kristina Sisyuk, Power and Gas,
Procurement, Strategy and
Programs, Siemens AG
"Rasmus Tenbergen is one of the
three best coaches that I have
experienced in many trainings.
A Top Training!"
Dr. Matthias Schwenke, Zentrum
Wholesale Business Deutschland,
Leiter Vertriebssteuerung,
Telekom Deutschland GmbH